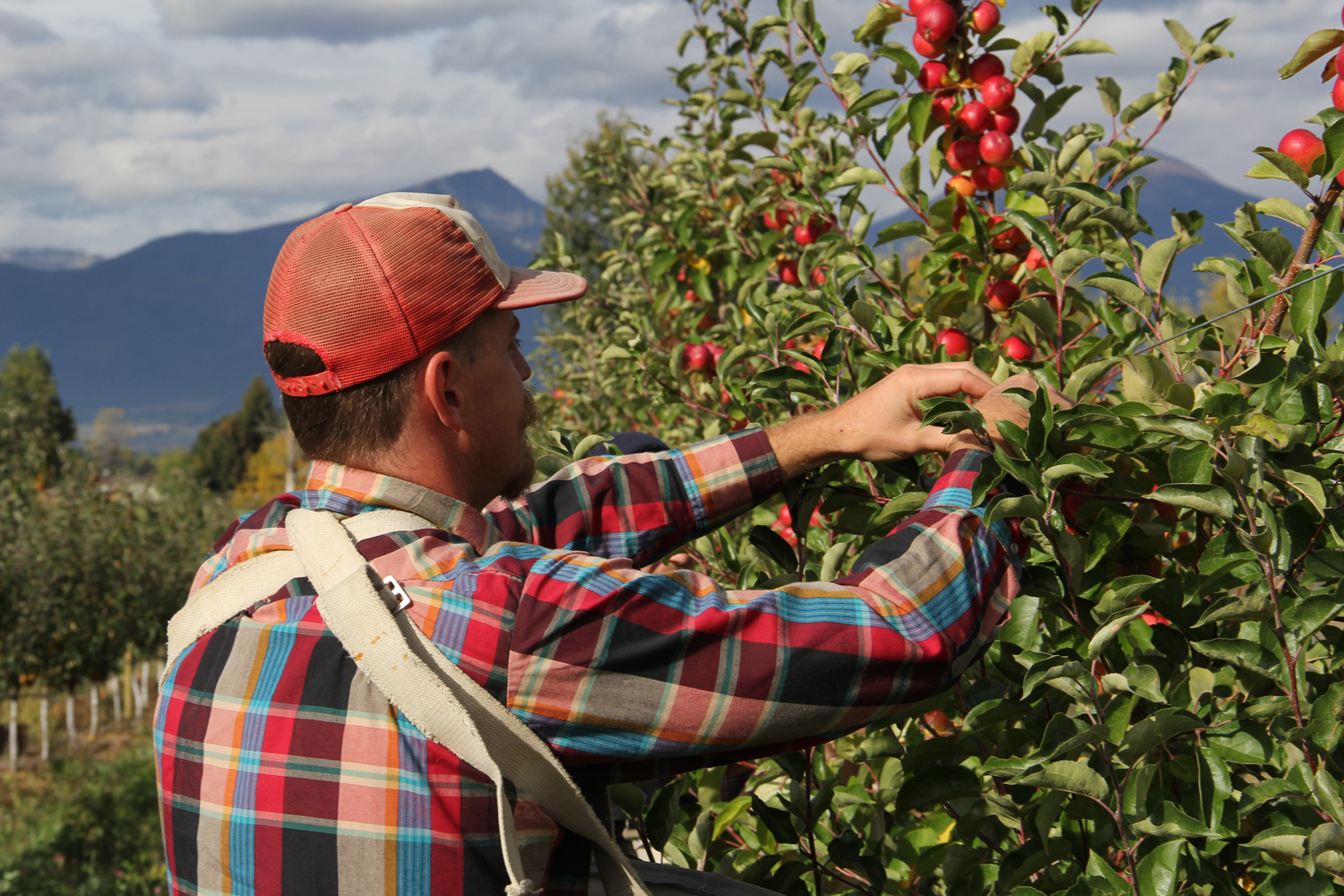 Harvesting apples at Billingsley Orchard, Stevensville, MT. Photo credit: Michael Billingsley, Western Cider Co.
The cultivated apple (Malus domestica) is believed to have originated in Central Asia from wild apples which cross-pollinated resulting in cousins of today's edible apples. A genetically diverse species there were once around 10,000 cultivars of domestic apples though many have been lost and few are grown today for commercial markets. Related to pears and quince among other pome fruits, apples are often cold hardy and able to stand up against cold Montana winters.
Apple Research at WARC
WARC has a long history of apple research starting with the founding of the station in 1907. Today, research focuses on assisting Montana growers to identify new cultivars for cider markets, determining orchard management practices suited to Montana's growing conditions as well as helping growers anticipate adapting to a changing climate. Whether an orchard is focused on the fresh market or value added products, WARC's research centers on helping growers deliver high quality fruit to local markets. Click on the images or below to learn more about specific projects.
| | |
| --- | --- |
| | |
| | |
| | |
| Grazing Livestock in Orchards: Assessing Risks for Food Safety | |
| | |
| | |
| | |
| | |
| | |
| | |
---
Additional Apple Grower Resources