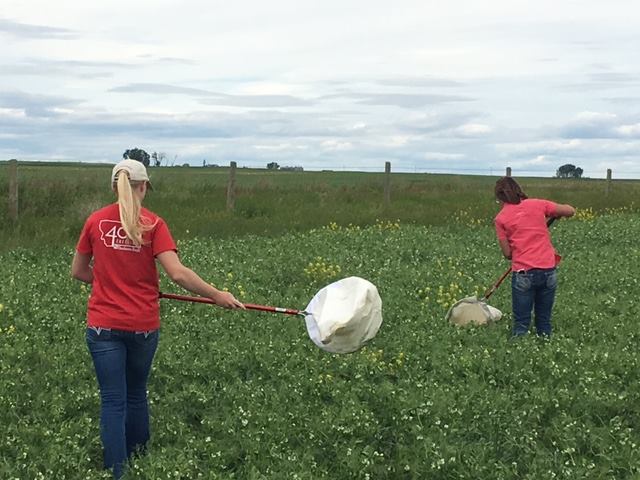 Farm Ops Manager
The Farm Operations Managerat the Western Triangle Ag Research Center (WTARC) will work closely and in concert with the Superintendent, Department Head, on-site faculty, other cooperating faculty as well as professionals in executing research and education efforts at the center. This position is expected to work primarily independently. It is responsible for daily supervision of classified employees and student labor, and for maintenance of WTARC facilities and will be the primary liaison for all crop related activities and projects.
For more information or to apply please submit a resume and cover letter on the Montana State University job listing at https://jobs.montana.edu/postings/34485 . If you have any questions please contact Justin Vetch justin.vetch1@montana.edu or call 406-278-7707.
Summer or Part-time Employment Opportunities
Start date: Immediate openings
Job description and responsibilities:
Assist with farm operations including: general crop production, research trial establishment, and general grounds keeping
Assist in data collection in agronomic studies
Willingness to work outdoors in a field setting
Ability to work with others in a team atmosphere
Excellent communication skills and ability to follow detailed instructions
To apply, please fill out the Employment Application. Email the application to justin.vetch1@montana.edu or drop-off at the research center.
Montana State Univesity is committed to providing a working and learning environment free from discrimination. As such, the University does not discriminate in the admission, access to or conduct of its educational programs and activities nor in its employment policies and practices on the basis of an individual's race, color, religion, national origin, creed, service in the uniformed services (as defined in state and federal law), veteran's status, sex, age, political ideas, marital or family status, pregnancy, physical or mental disability, genetic information, gender identity, gender expression or sexual orientation. In support of the University's mission to be inclusive and diverse, applications from qualified minorities, women, veterans and persons with disabilities are highly encouraged.
Montana State University makes accommodation for any known disability that may interfere with an applicant's ability to compete in the hiring process or an employees ability to perform the duties of the job. To request an accommodation, contact the Human Resources Office, Montana State University, PO Box 172520, Bozeman, MT 59717-2520; 406-994-3651; recruitment@montana.edu .
In compliance with the Montana Veteran's Employment Preference Act, MSU provides preference in employment to veterans, disabled veterans and certain eligible relatives of veterans. To claim veteran's preference please complete the veteran's preference information located in the Demographics section of your profile.
MSU's Non-Discrimination Policy and Discrimination Grievance Procedures can be located on the MSU website: http://www.montana.edu/hr/disability_accommodation/compaints_grievances.html .