Montana Heritage Orchard Trees for Sale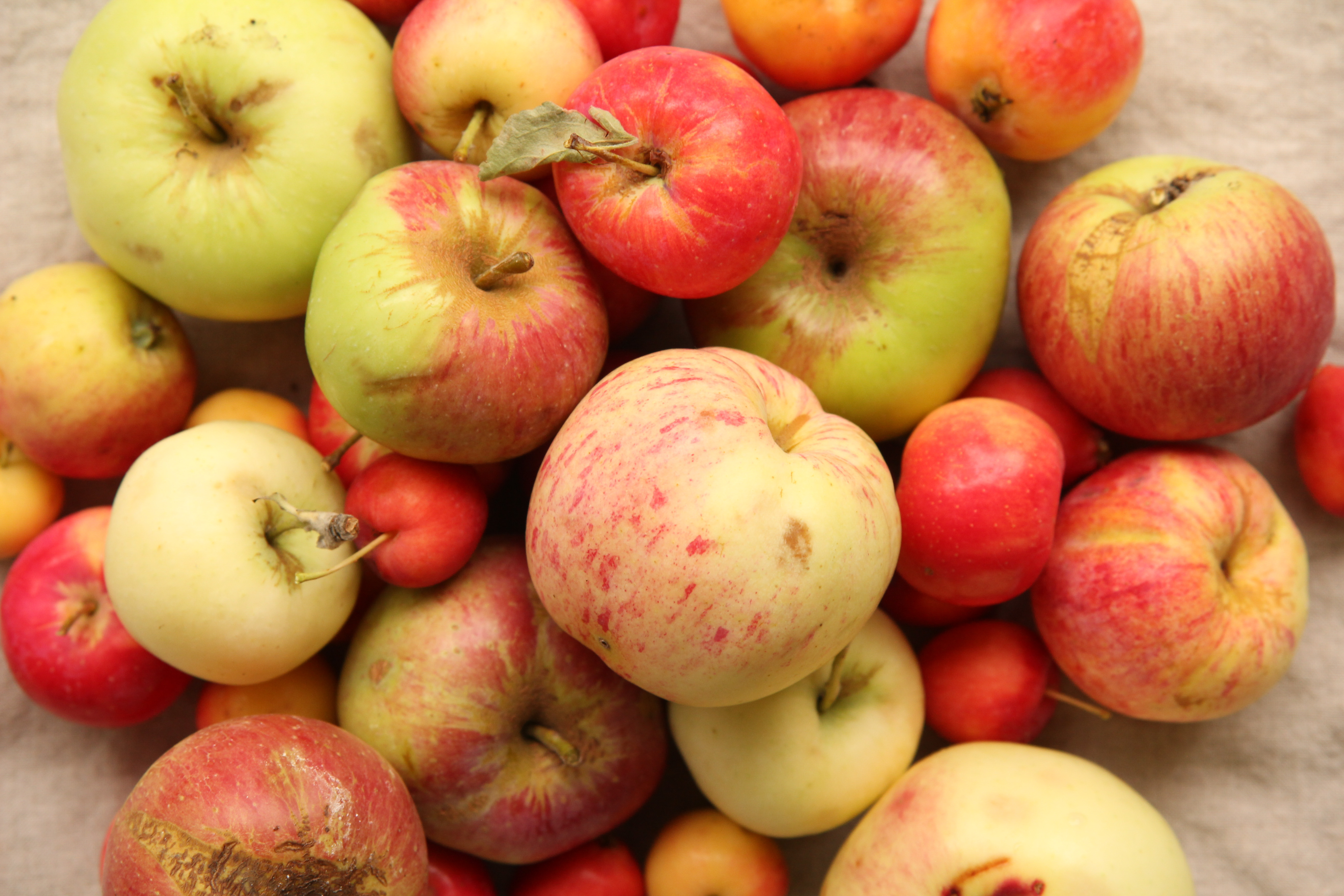 The Montana Heritage Orchard program provides heritage orchards across Montana with resources to preserve their orchards, document Montana's fruit growing history and propagate heirloom and lost apple cultivars for backyard and commercial production.
To support the administration of this program and further preserve tree genetics, a retail tree propagation program has been created.
2020 Participating Nurseries
Tizer Gardens, Jefferson City
Gardenwerks, Helena
Good Earth Works, Billings
Cashman Nursery, Bozeman
Fancy Plants, Missoula
2019 & 2018 Participating Nurseries
The following nurseries may have inventory remaining from previous sales. Follow this link to see a full catalog of the trees sold as part of the Montana Heritage Orchard Program.
K&S Nursery,Corvallis
Fancy Plants, Missoula
Delaneys, Polson
Billings Nursery & Landscaping, Billings
Good Earth Works, Billings
Tizer Gardens, Jefferson City
Gardenwerks, Helena
Cashman Nursery, Bozeman
Blake Nursery, Big Timber
Spring 2020 Montana Heritage Orchard Tree Inventory
Contact Your local nursery directly for availability. These trees will only be available through nursery retailers in Spring 2020.
Spring 2020 trees were grafted from trees planted by Chief Plenty Coup. These old-time favorite cultivars were originally planted by the Crow chief around 1903. Chief Plenty Coup was the Crow Nation's leader at the beginning of the 20th Century when pressure from white settlement threatened their land and way of life. Based on a vision Chief Plenty Coup had as a child, he encouraged cooperation with U.S. Government as a strategy for preserving their land and culture. After a diplomatic trip to Washington D.C. the Chief oversaw the planting of nearly 5,000 trees on Crow land to provide shade. Many of the trees died by 1909 succumbing to the harsh conditions of Eastern Montana, but several fruit trees including apples, plumbs and currants survived and still grow today at Chief Plenty Coup State Park near Pryor, MT.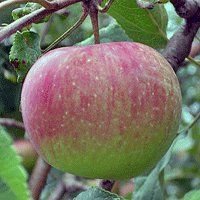 Chief Plenty Coup Wealthy
Nurseries: Tizer Gardens, Good Earthworks, Gardenwerks
One of the first apples to survive a Minnesota winter, the Wealthy is named for famous cold hardy apple breeder Peter M. Gideon's wife. An apple of many uses, it is often cooked before it is fully ripe, but left to mature the fruit transitions from a green apple with red and carmine stripes to a mostly red apple sweet, vinous and complex with hints of strawberry. Also good for adding acid and flavor to sweet and hard cider.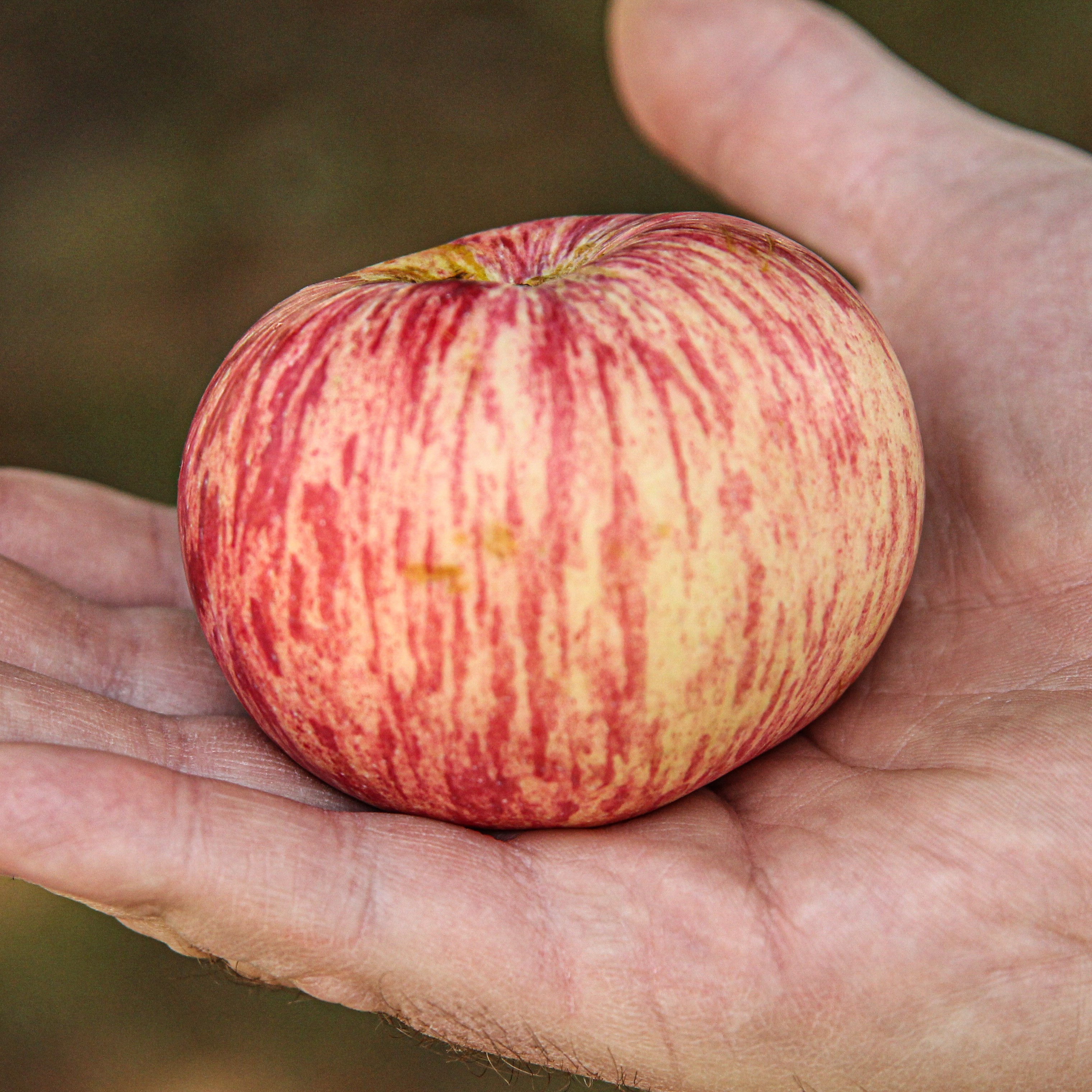 Chief Plenty Coup Duchess
Tizer Gardens, Good Earthworks, Gardenwerks, Cashmans
Duchess of Oldenburg is another centuries old Russian cultivar brought to the United States by the Massachusett's Horticultural Society in 1835. Though short-lived, this rugged and cold hardy tree produces early. Fruit is medium to large with irregular scarlet stripes on a yellow backdrop. Flesh yellow, fine, sprightly subacid and balanced allowing for versatility both as a fresh eating apple or used in the kitchen.
Spring 2021 Trees
In 2021, we focused on seedling trees found near heritage orchards and along roadsides in Montana. These wild offspring of probably MacIntosh and Duchess are both packed with flavor and offer a unique addition to any home collection of Montana apples. Selected for lack of visible disease, unique flavors and appearance, these one of a kind apples have withstood the test of time along Montana roads and creeks.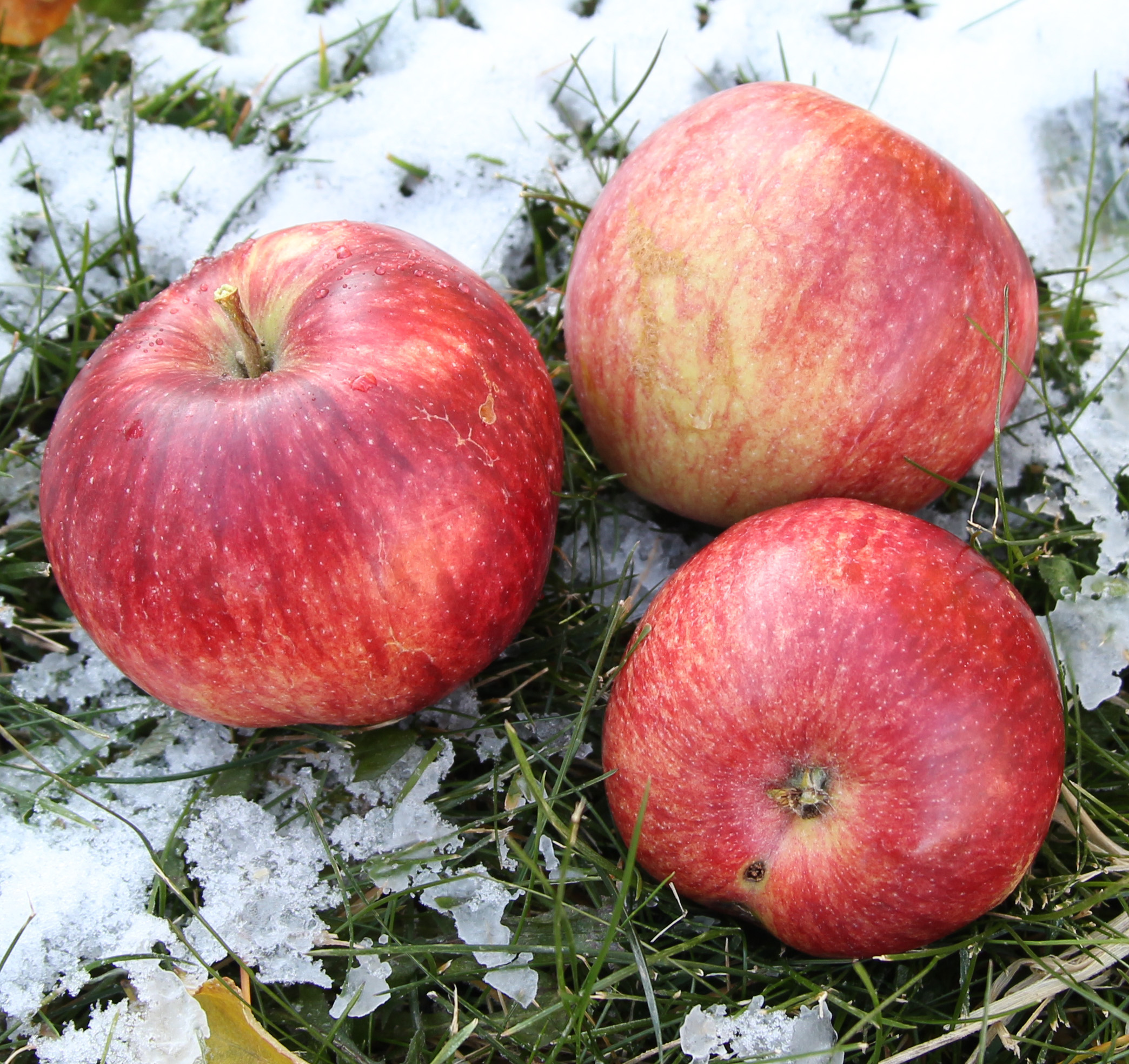 Summerdale
Roadside apple found near Corvallis, MT
This beautifully striped apple set against a green background begs to be polished and presented to your favorite teacher. The pronounced white lenticels cover the apple like stars but the real beauty is in the perfumed crunch of this sweet apple, bursting with the nostalgic flavor of an old time MacIntosh. Ripens early to mid-September. Best if eaten fresh!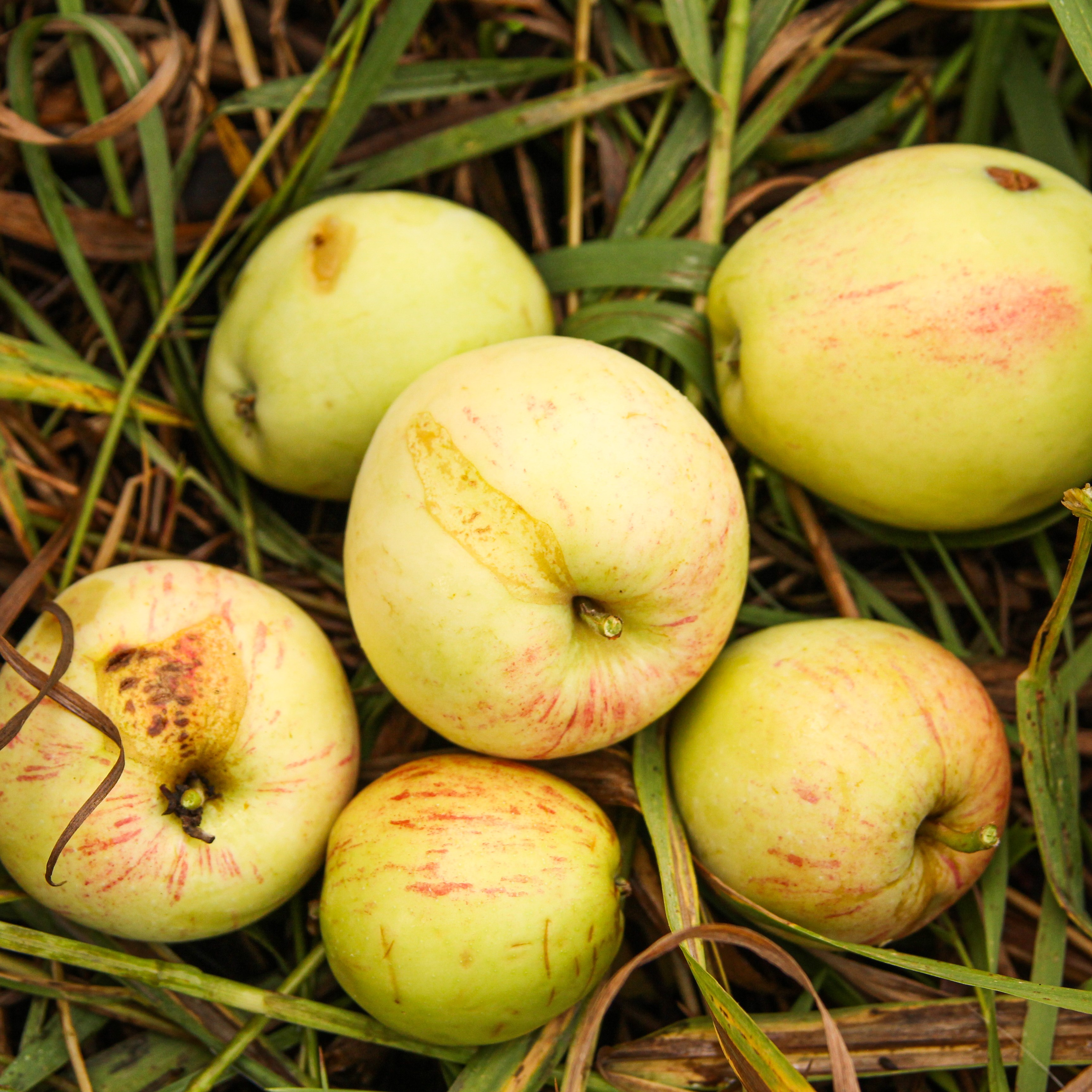 Luella Moon
Moon Randolph Orchard creekside seedling
Named for the homestead's matron Luella Moon, this seedling apple was uncovered while clearing brush near a creek by the Moon Randolph Homestead and Orchard outside Missoula, MT. The nearly yellow apple is splashed with stripes reminiscent of a Duchess of Oldenburg but with the unique conical shape of the Yellow Bellflower. While not the sweetest apple in the bunch this late ripening tree will please the palate with its almost pearlike flavor when your summer apples have all gone to mush.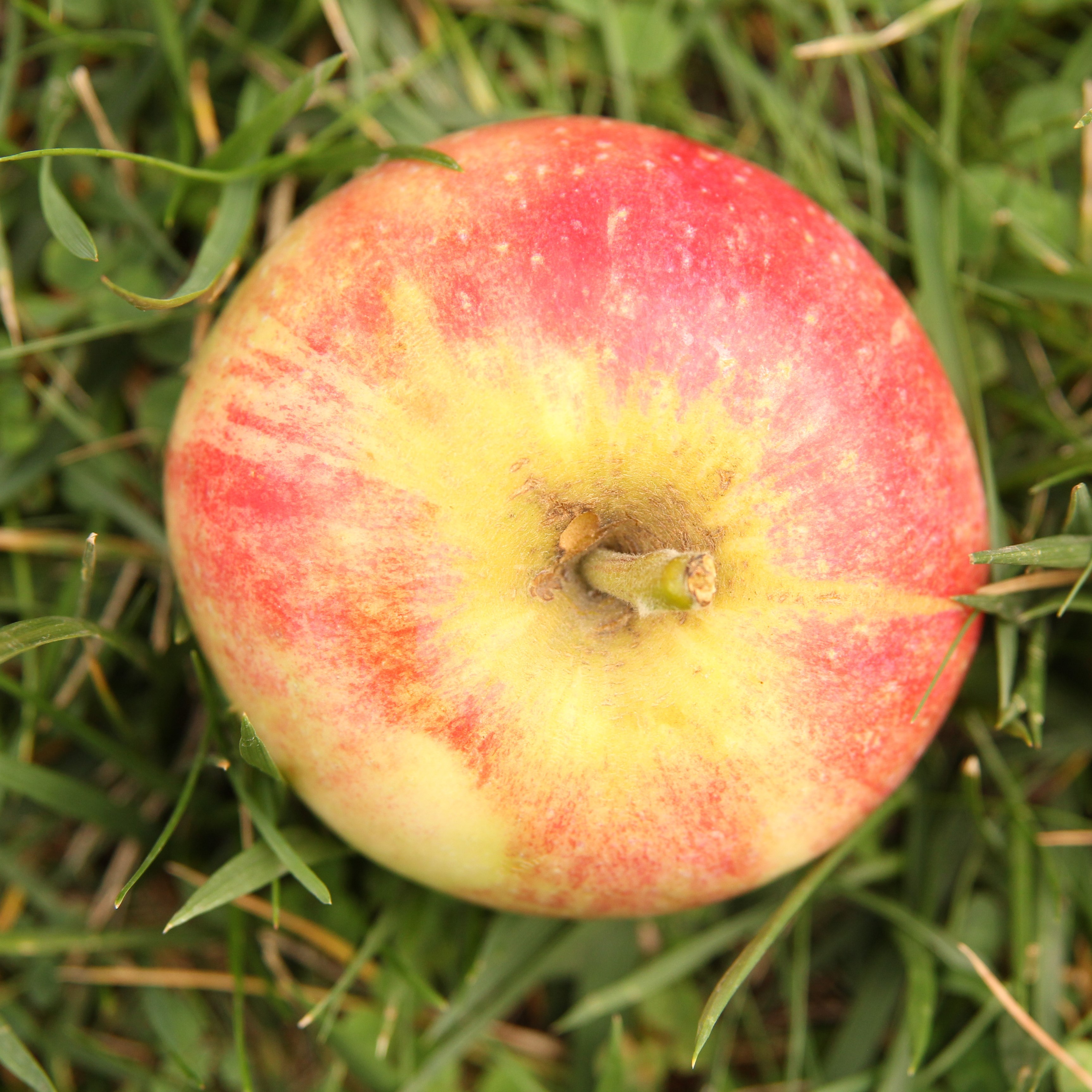 Moon-Randolph
Established and cultivated tree of unknown decent in Moon Randolph orchard
This large apple begins ripening in August with harvestable apples throughout September. With a crisp bite and carmine stripes set against yellow skin these fruit will impress the grower with their flavor, size and versatility.
Register Your Heritage Tree
If you've already purchased heritage fruit trees through our program, registering your trees will help us collect important information about the tree's success in areas across the state.