The Western Agricultural Research Center (WARC) in Corvallis, Montana was established in 1907, during the apple-planting boom in the Bitterroot Valley. The center, originally named the Horticultural Substation, was the first state-initiated research center in Montana. In 1957 the station name was changed to the Western Montana Branch Station and was renamed the Western Agricultural Research Center in the 1970's.
Early research at the center focused on determining the most profitable varieties of various fruits and vegetables for consideration by local farmers. A substantial amount of work was done on orchard fertility and orchard cover crops in the early years. After the decline of apples in the Bitterroot Valley, the center's emphasis shifted towards the developing small fruits industry, including sweet cherry production in the Flathead Valley of Montana.
In 1957, the legislature expanded research responsibilities at WARC to include a diversified array of agricultural research. Thus, in 1964, fertilizer experiments were initiated. These experiments examined the effects of irrigation on nutrient loss in several different crop types. In 1970, the center grew and examined the production value of the perennial poppy, Papaver bracteatum, which was used in the making of codeine. More recently, the center has conducted research focused on biological weed control, medicinal oil distillation, and the development of a biological seed treatment.
WARC has plans to upgrade its century-old facilities with a modern research and education center. Learn more about the project and fundraising goals.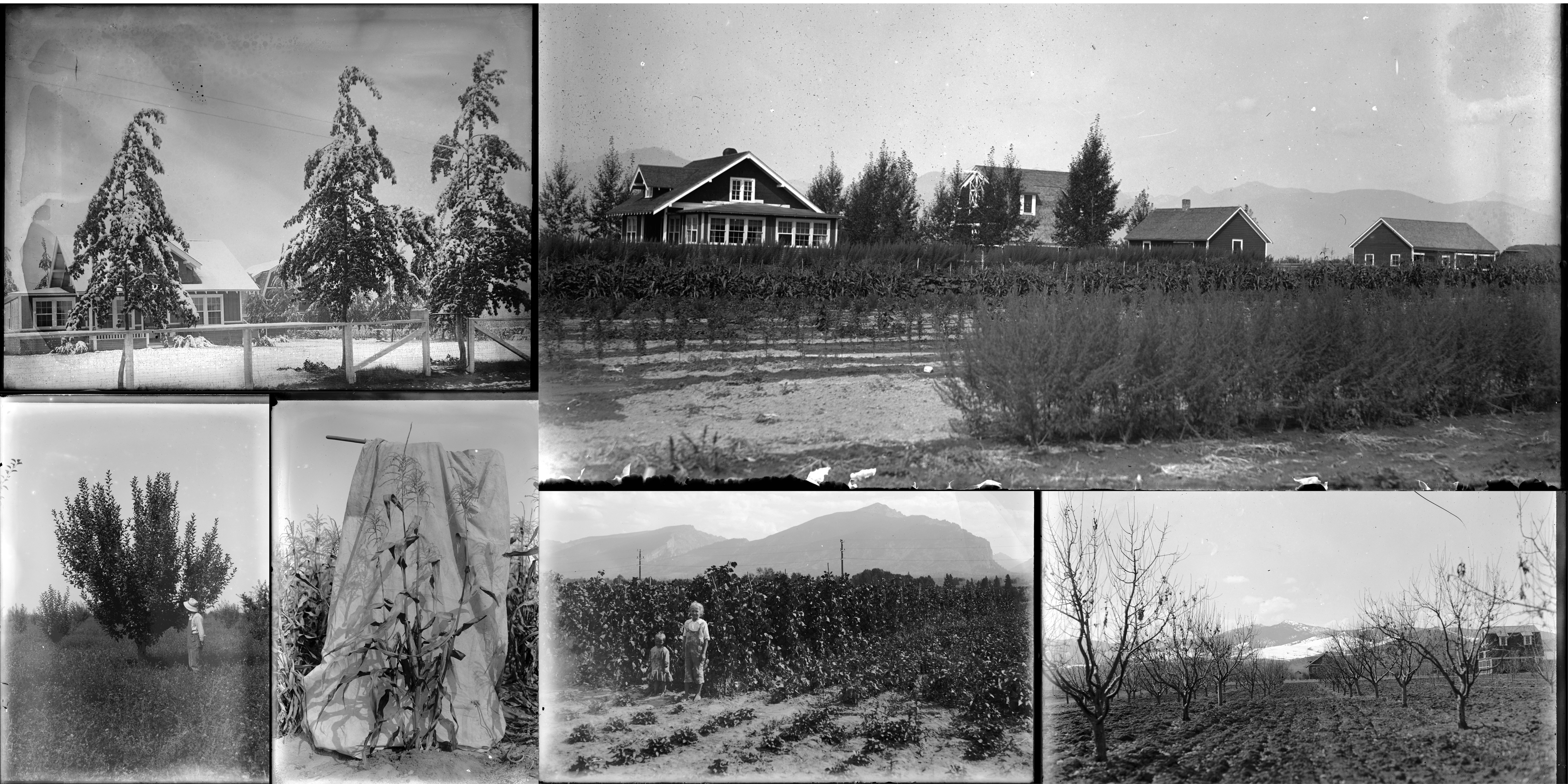 Images from glass negatives found at WARC, likely from the 1930s.