On slightly less than 30 irrigated acres, the Western Agricultural Research Center (WARC) manages scientific trials focused on a diverse array of agricultural and horticultural crops and issues. All trials are intended to help producers identify new crops for local markets or improve production efficiency. The data generated is useful for conventional and organic producers alike.
Click any of the links below to learn more about specific crop research that is currently in progress at the research center.
Current Research Programs
Research from Previous Faculty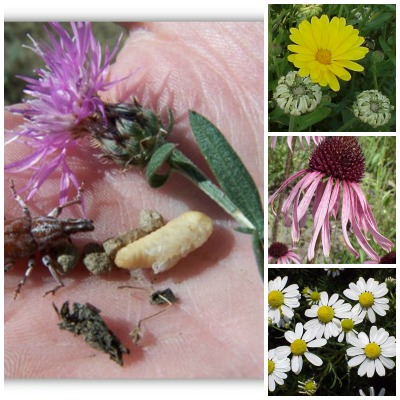 Over the years, many research programs have successfully operated at the station. This includes topics such as:
- Plant nutrition and agronomy, where research was conducted on nutrient deficiency in plants and nitrogen utilization in small grains;
- Biological Weed Control, where beneficial insects were introduced to control spotted knapweed and other weeds on Montana rangeland;
- Horticulturural projects where culinary and medicinal herbs were evaluated for their growth potential and viable financial return for the Montana grower.
- And a biological seed treatment was developed using a naturally-occurring soil bacterium for the protection of seed corn and cucurbitaceous crops from Pythium Seed Rot.
Explore the results from these research programs using the links below!