Montana Heritage Orchard Trees for Sale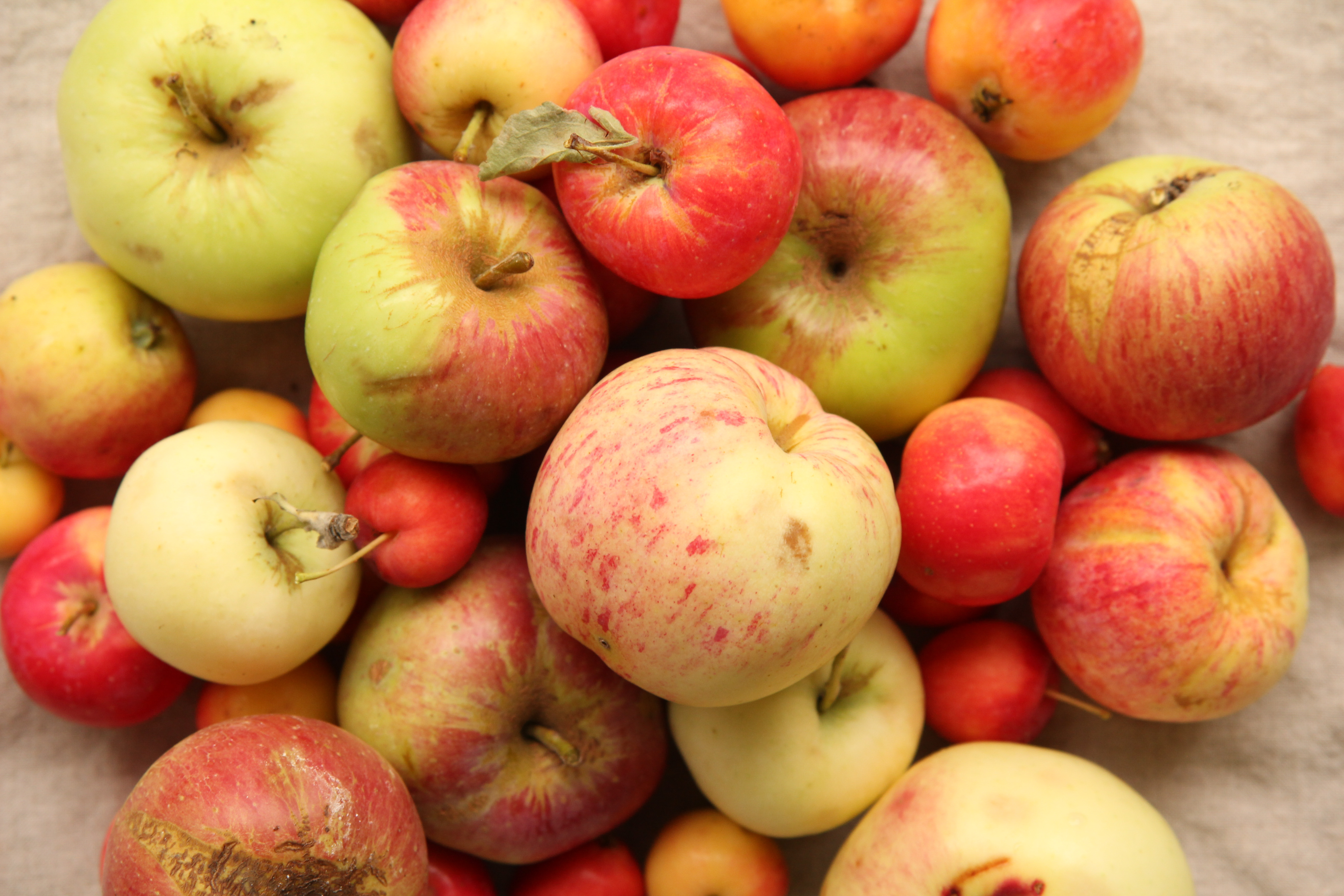 The Montana Heritage Orchard program provides heritage orchards across Montana with resources to preserve their orchards, document Montana's fruit growing history and propagate heirloom and lost apple cultivars for backyard and commercial production.
To support the administration of this program and further preserve tree genetics, a wholesale tree propagation program was created in 2017. Bareroot trees are sold to participating nurseries and then directly to backyard growers. Below is a list of trees currently available through the program. For more information about this program and future tree inventory contact Garret Stahl, WARC research associate, garret.stahl@montana.edu
Montana Heritage Orchard Tree Inventory
All trees available for delivery in spring were bud grafted in two years before, using cold hardy (dwarf) and (semi-dwarf) rootstock. Pick up is available at the WARC in Corvallis, MT. To order trees contact garret.stahl@montana.edu or call 406-961-3025.
We offer grafted from seedling trees found near heritage orchards and along roadsides in Montana. Selected for lack of visible disease, unique flavors and appearance, these one of a kind apples have withstood the test of time along Montana roads and creeks. Specific varieties available are different every year. The list below is a sampling of recent offerings.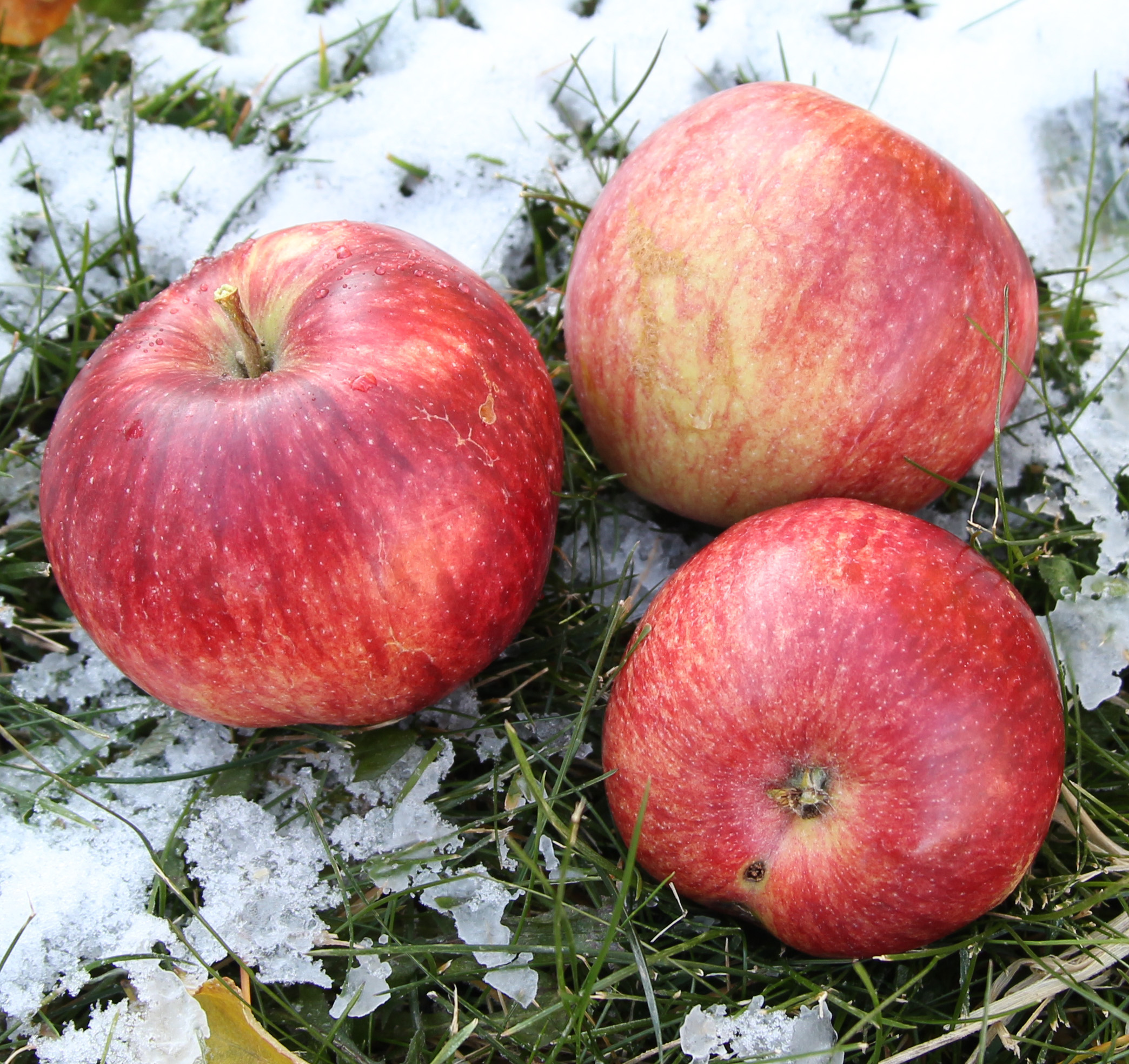 Summerdale
Roadside apple found near Corvallis, MT
This beautifully striped apple set against a green background begs to be polished and presented to your favorite teacher. The pronounced white lenticels cover the apple like stars but the real beauty is in the perfumed crunch of this sweet apple, bursting with the nostalgic flavor of an old time MacIntosh. Ripens early to mid-September. Best if eaten fresh! Trees Available: 7 on Bud 9 and 1 on Bud 118.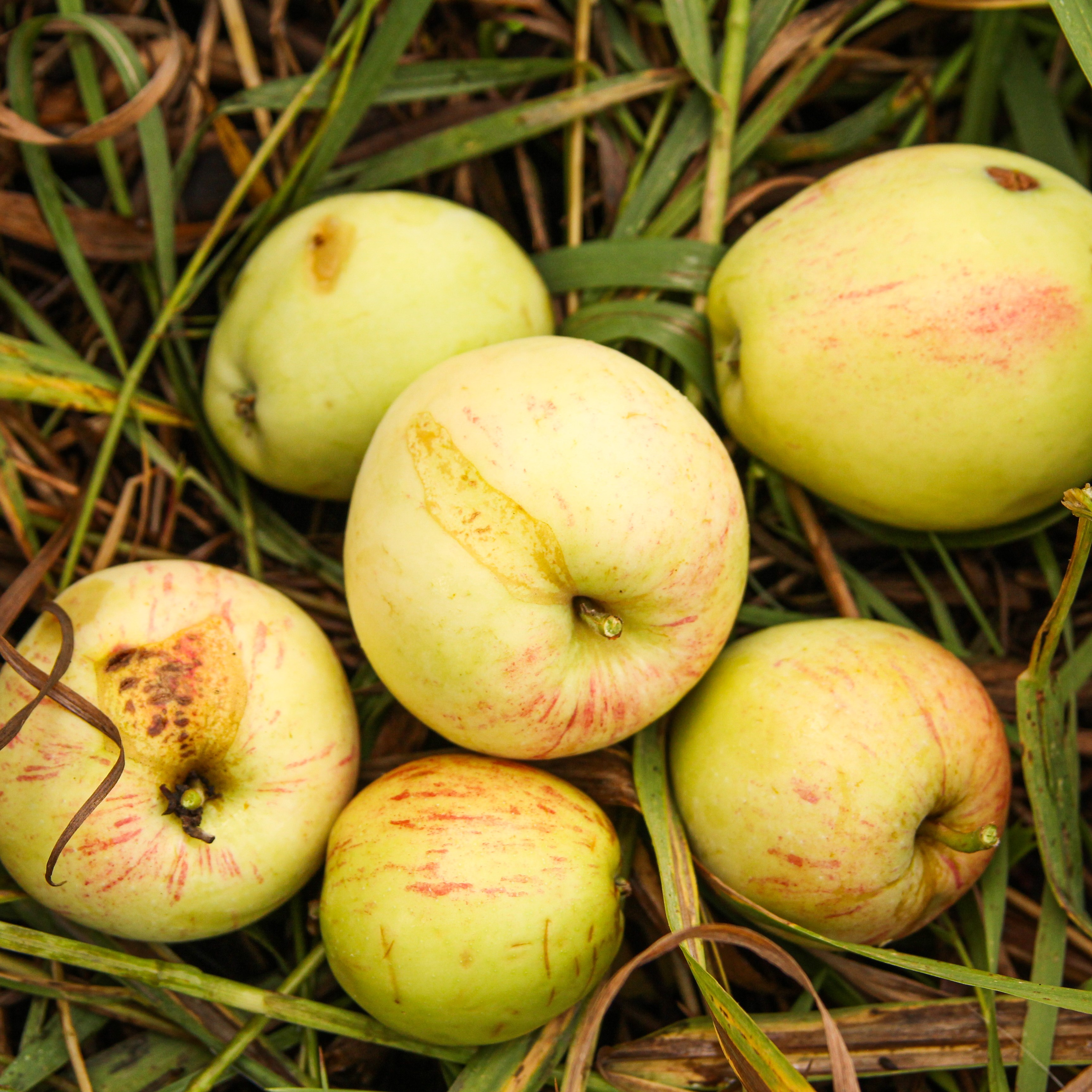 Luella Moon
Moon Randolph Orchard creekside seedling
Named for the homestead's matron Luella Moon, this seedling apple was uncovered while clearing brush near a creek by the Moon Randolph Homestead and Orchard outside Missoula, MT. The nearly yellow apple is splashed with stripes reminiscent of a Duchess of Oldenburg but with the unique conical shape of the Yellow Bellflower. While not the sweetest apple in the bunch this late ripening tree will please the palate with its almost pearlike flavor when your summer apples have all gone to mush. Trees available: 13 on Bud 9.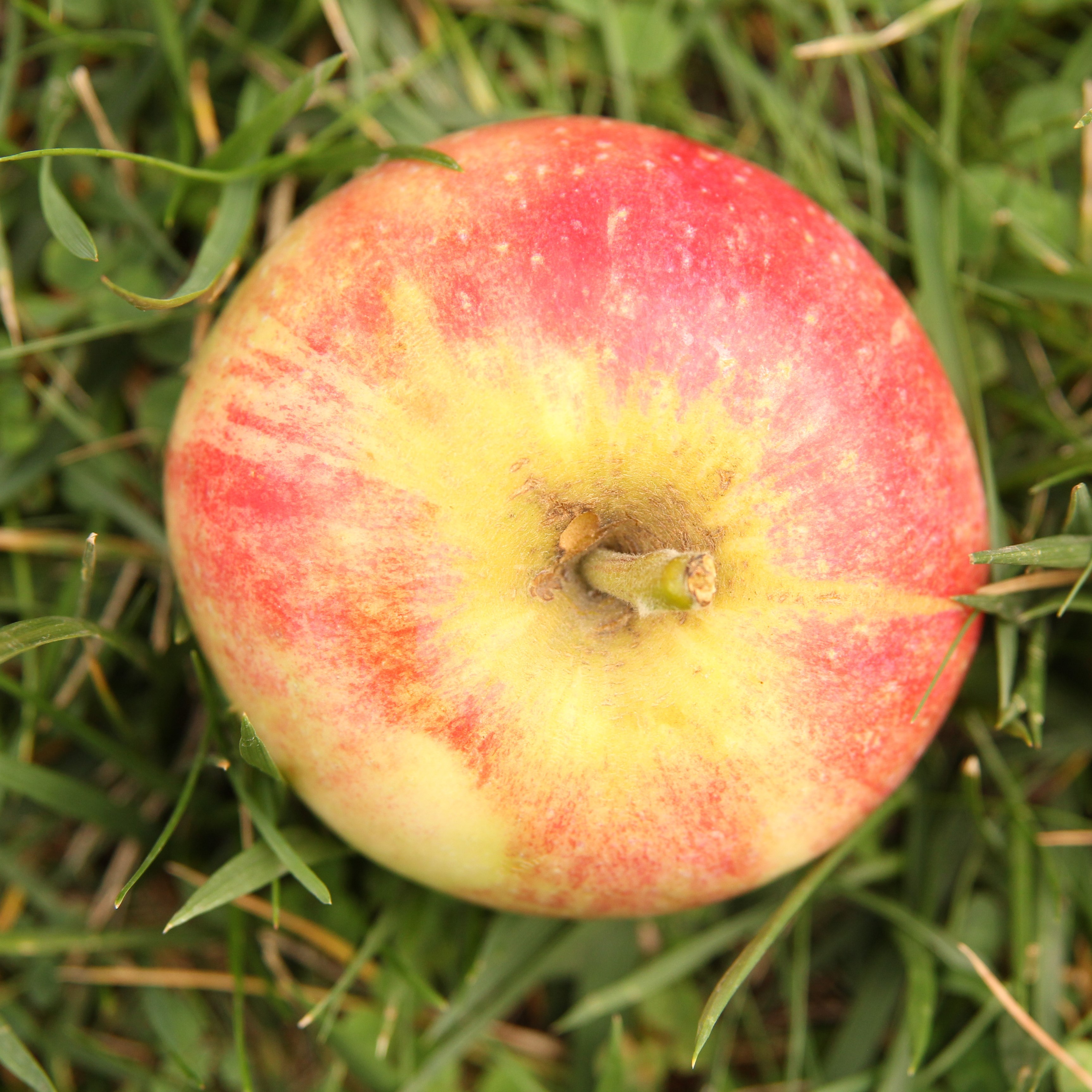 Moon-Randolph
Established and cultivated tree of unknown decent in Moon Randolph orchard
This large apple begins ripening in August with harvestable apples throughout September. With a crisp bite and carmine stripes set against yellow skin these fruit will impress the grower with their flavor, size and versatility. Trees Available: 0 on Bud 118.
Register Your Heritage Tree
If you've already purchased heritage fruit trees through our program, registering your trees will help us collect important information about the tree's success in areas across the state.