Cider Apple Training System and Orchard Management Trial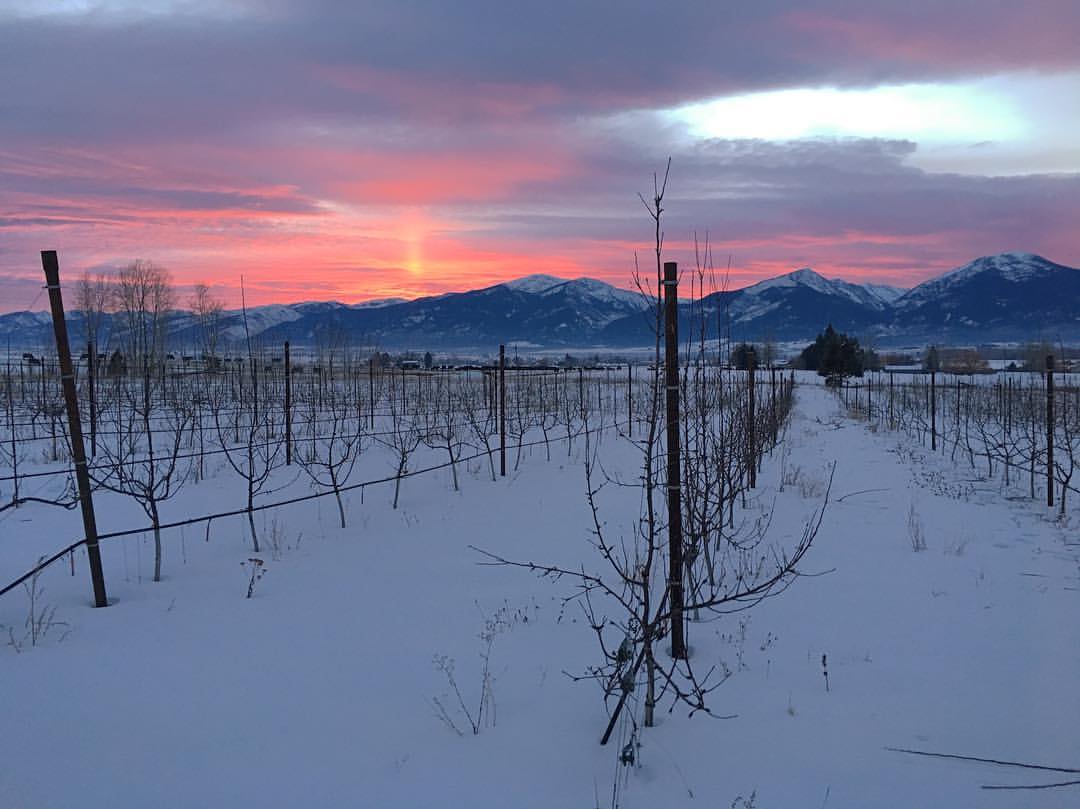 High-density cider apple planting at Billingsley Orchard, Stevensville, MT. Photo credit: Michael Billingsley, Western Cider Co.
Research Importance
In cider apple production, hand harvesting fruit can be expensive and labor intensive in addition to the challenges of managing weeds and growing healthy trees. As moderate damage to fruit is less important in cider apples than in dessert apples, mechanical harvesting may help growers reduce labor costs and harvest more efficiently. In addition, other orchard management decisions may effect fruit quality. This project will evaluate harvesting costs, management costs, and fruit quality in two different training systems to determine the optimal system for cider apple production in Montana.
Research Summary
In spring 2019, WARC will install a trial comparing two training systems for growing cider apples. Trees will be planted in a high-density trellised system using G935 rootstock with trees planted 3-4 ft apart and a free standing system using MM.106 rootstock with trees planted 7-10 ft apart. Cultivars included in this trial are 'Golden Russet', 'Harrison' and 'Binet Rouge'. The training systems will be compared for production, harvest efficiency, fruit quality and flavor as well as weed competition.
Results
This project is still being installed and no results will be available until trees begin producing in 2022.
Publications and Additional Resources
Similar projects have been conducted in other regions. Here are results from a WSU Study titled Feasibility of Different Harvest Methods for Cider Apples Case Study for Western Washington
Other Cider Apple Research Programs:
Washington State University Cider